Hi everyone! I am just tickled pink to share this post with you today. Yippee!!! I am a guest designer for the awesome upcycle
Lessology
site! What an honor! All of you that know me, know how much I love playing along with their wonderful challenges! Yes...I'm all for recycling and that's what their challenges are about...recycle, recycle, recycle! Yeah! For this challenge, "
You've got mail
", you create something with this prompt "There's no reason why you shouldn't make the outside of your mail as pretty as the contents inside". Yes! Use your imagination! Don't forget to include at least one upcycled item in your creation!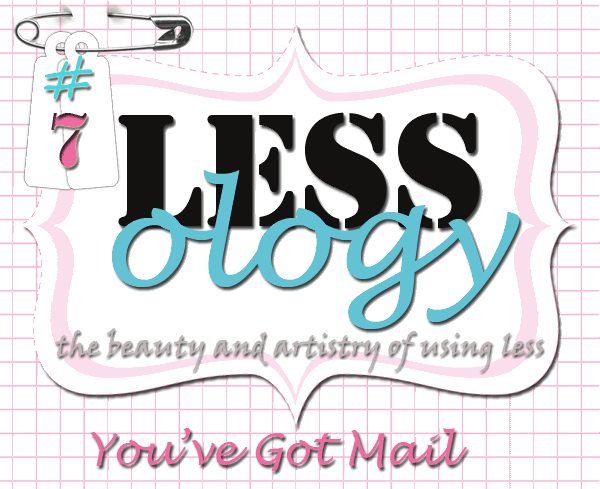 For this challenge I decided to take a Priority mailing box, that I received in the mail, and pretty it up to send it back out as a gift to my sister at Christmas time.
flip side of the box
I took the box, painted it with a sand color paint then when that was dry, I put on a thin coat of modeling paste, so that the scene would be pressed into it, so that when I mailed it nothing would be torn off the package. I then glazed over the entire scene with mod podge to seal everything. (please note, I left the back and left/right sides in it's original form for mailing purposes. The front and top/bottom side is painted).
Since I'm sending the box, I needed to put something in it so I created a mail holder:
I thought that this would be a pretty way to store received mail until you're ready to go through it. Once again, I took another priority box, that I had received in the mail, opened it up and then cut it into the shape and length that could hold mail. Then I added some paint, sewed it, decorated it, put a button on the front for a closure, and added ribbon to hang it. Inside is something special...I took a birthday card that she sent to me, with a kitty on it, cut it and sewed it to the holder...she will love this because she's such a cat lover and it's a form of sharing an image that we both love!
I can't wait to see what you will come up with for this challenge!
Oh yes! The winner gets a $20.00 gift certificate to
Pixie Dust Paperie
store! How cool is that!
As always, thanks for stopping by! Have a wonderful day!
Hugs!