Hi everyone! Today I would like to share a project that I made using one of the gorgeous Zeus and Zoe's kits. Yes, it's a shoe! I used some of the papers in the kit to cut out the shape of a shoe and then I adorned it with one of the flowers and jewels that came in the kit. Then I strung some of the buttons and a key together to give it a finished look. The only thing that was not in the kit was the green ribbon, going around the shoe and the wire, that I used to string the goodies on. If you would like one of these absolutely stunning kits, you can get them at the Zeus and Zoe
Etsy
shop. I must warn you...they don't stay in the shop long, so you'll want to check back often. And if you'd like some free images, ideas, or a chance to win one of the wonderful giveaways, please stop by our Zeus and Zoe
blog
.

Close-up:
Aren't those papers and goodies beautiful! These kits are jammed pack with all kinds of neat vintage style goodies and they all include one of Marivic's gorgeous tags that you see at the Berry 71 Bleu
blog
.
Here are some examples of the kits in the Zeus and Zoe shop: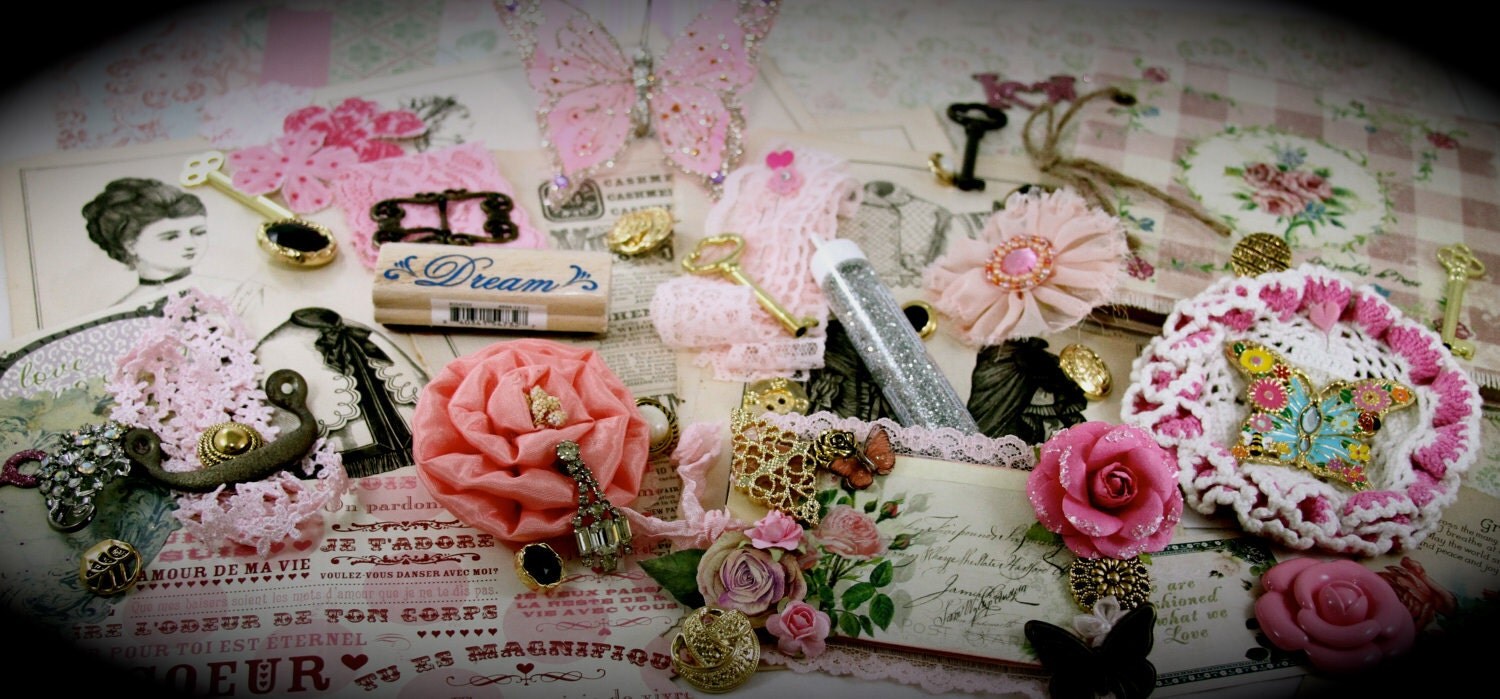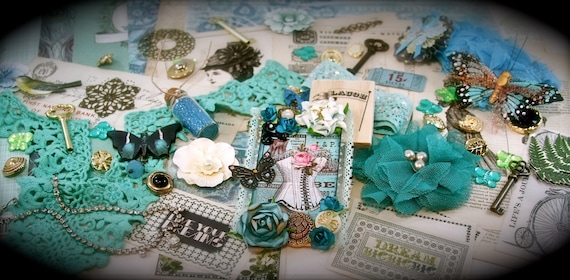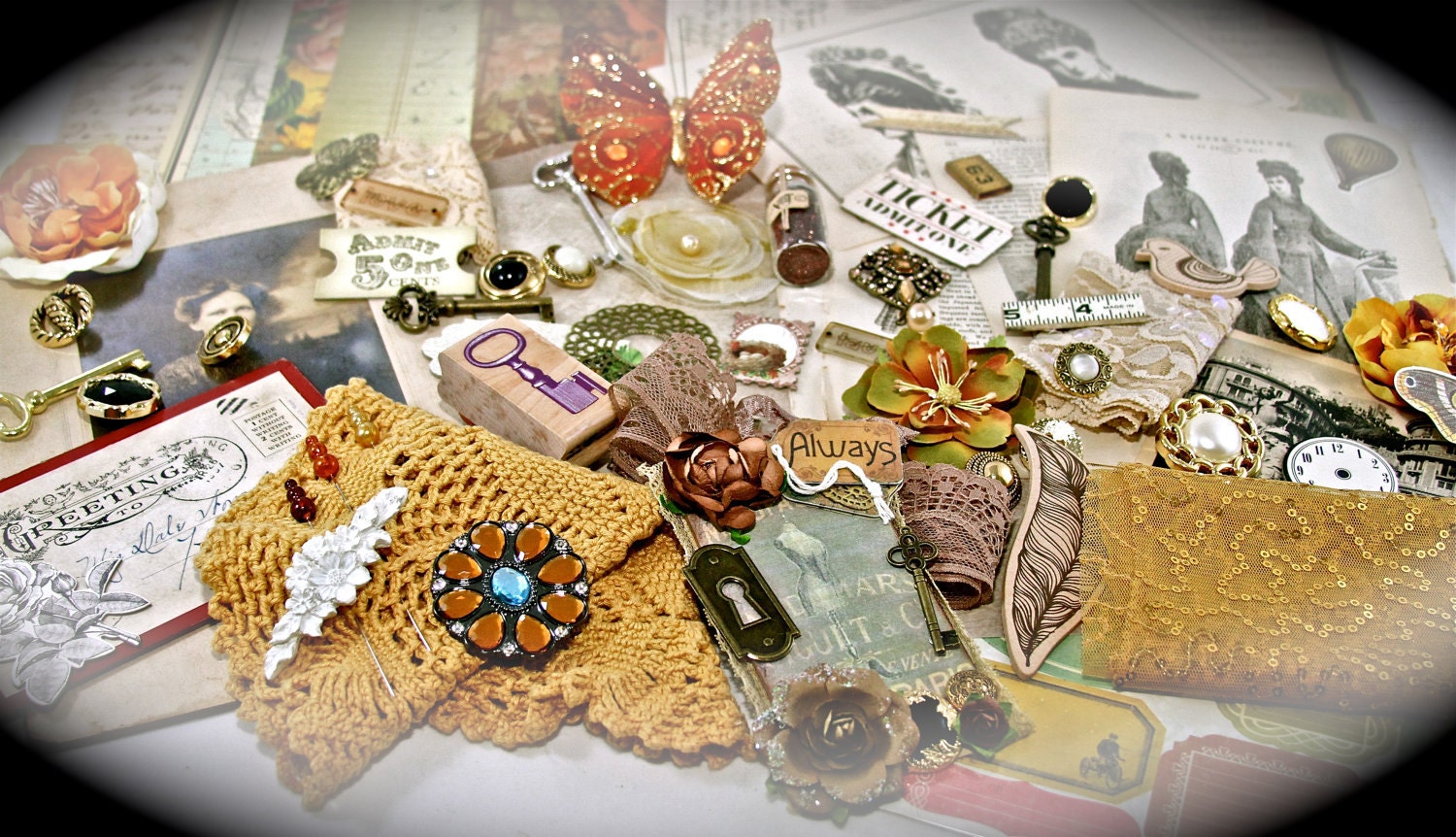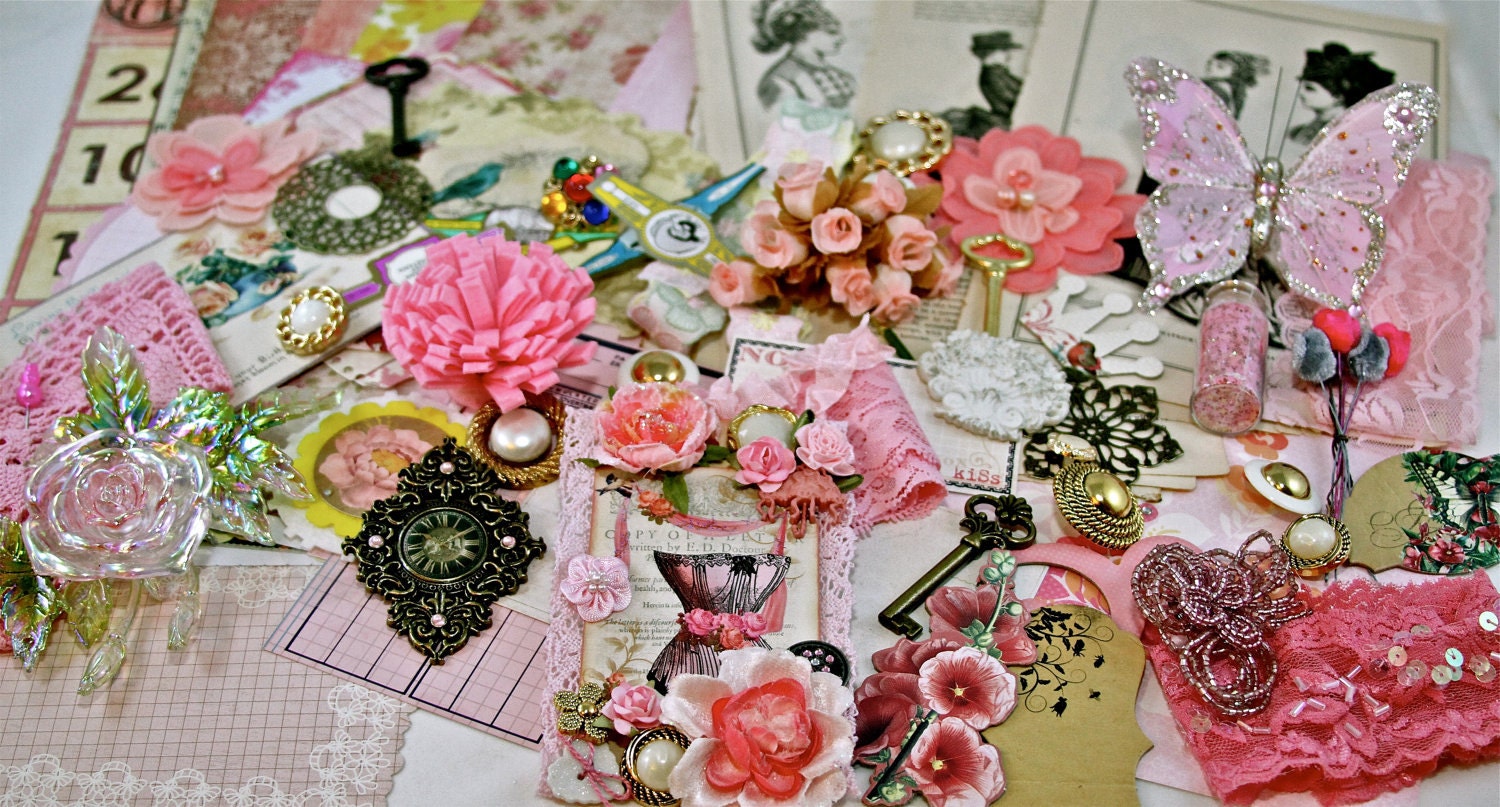 Aren't these Fabulous! To see more of what the Zeus and Zoe Etsy shop has to offer you can
here
!
As always, thank you for stopping by and have a wonderful day!
Hugs!